Electronic Engineer, Cybersecurity Specialist and many other things that will help you
Cybersecurity, Planning and Content Marketing
Hello, I'm Ramón, creator of Genuimentor, my project to support entrepreneurs to position their brand in a practical way using methods that I myself have tried in my ventures and those of my clients.
About my experience to be a Mentor of Entrepreneurs
I have lived through many stages in my professional life looking for my passion and how to leave my mark: from an employee in one of the most important oil industries in the world, through a migrant to a specialist in business strategy and digital marketing.
My background includes:
Engineer specialized in Networking, Telecommunications and Cybersecurity
I am a Principal Solutions Engineer at ICT International, one of the main Duo Security MSPs for Latin America.
Leader of high performance teams and Executive Coach
Sales of both products and services
Strategy and Marketing Specialist in dental and health services (a branch in which I have managed to channel a large part of my passion for helping others)
---
---
A little of my life
The Curious Child and Youth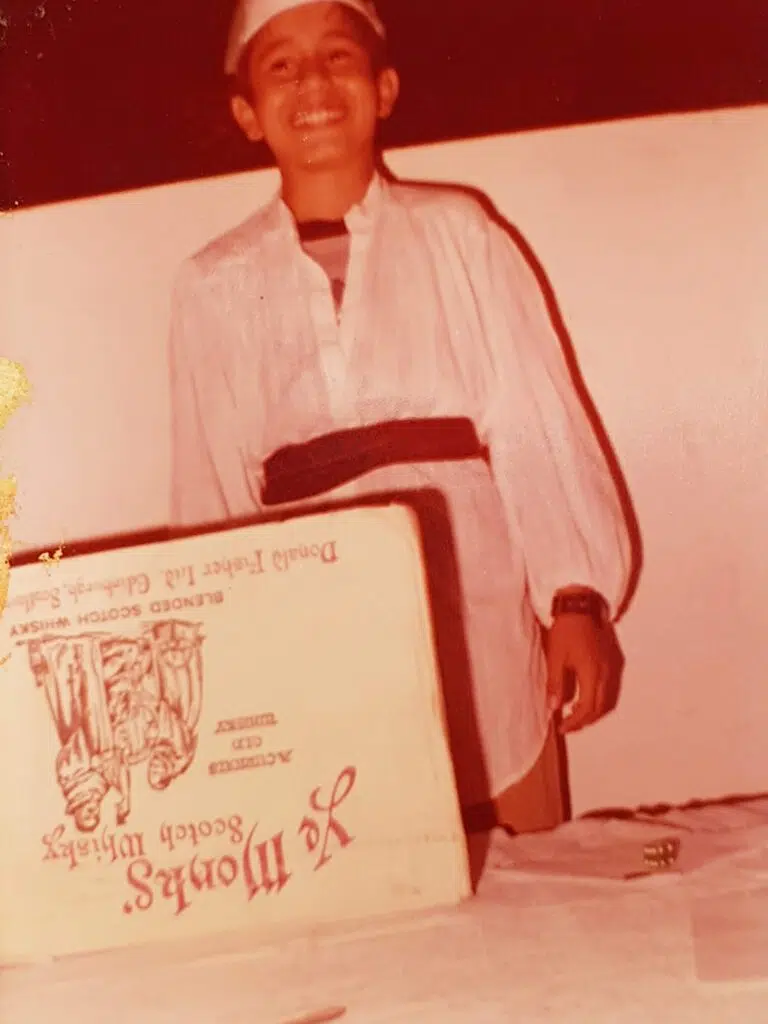 I was born in Coro, Falcón state, Venezuela, I am the youngest of the 7 children of Rómulo and Gladys and since I was a child I characterized myself as being very curious, self-taught and versatile.
I spent my time reading books, I was a magician and I even had a chemistry laboratory where I did many experiments, I sold cotufas (canguil or popcorn) and on vacation I worked in the hardware store that my dad owned.
I studied primary and secondary school at the Colegio Salesiano Pio XII where I graduated at the top of the class and where I learned the values of spirituality and friendship.
First migration: Change of city to go to university
To go to university, and with only 16 years of age, I had to leave my hometown and move to Maracay, Aragua state, where I entered one of the most demanding universities in the country, the IUPFAN where I obtained the title of Electronic Engineer. in Telecommunications and where more than being an engineer, I learned to learn.
My first job: continue my thesis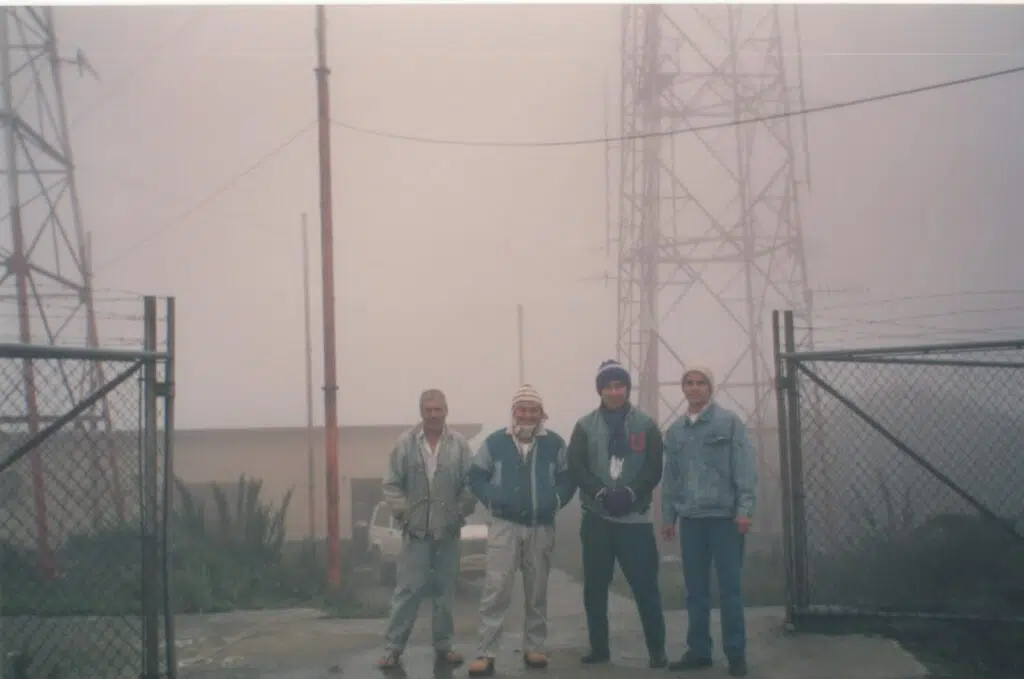 As a result of having completed my thesis very successfully in one of the most important oil companies in the world, PDVSA, I was immediately hired to develop the system that we had devised in the thesis… a SCADA-type supervision system for the stations of the transmission network.
But as you must already suppose; I not only continued my thesis, I got involved in other aspects where I learned a lot about communication protocols, data transmission technologies, and even programming.
PDVSA – INTESA: My specialization in networking and learning in project management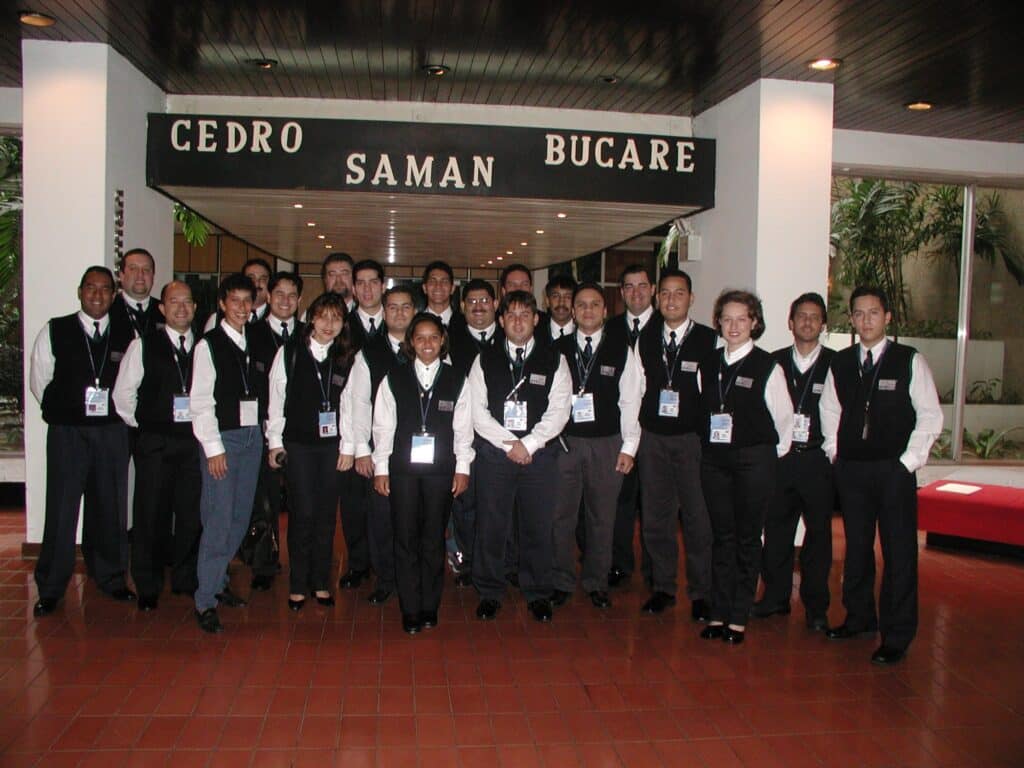 Once this stage was finished, I went to INTESA, the subsidiary company of PDVSA to manage everything related to technology. At INTESA I had the opportunity to develop myself as a specialist in data networks based on the renowned Cisco Systems brand.
INTESA was a great school, where I not only developed in the technical field but also in strategic planning, indicator management and project management.
Another specialization: Raising a family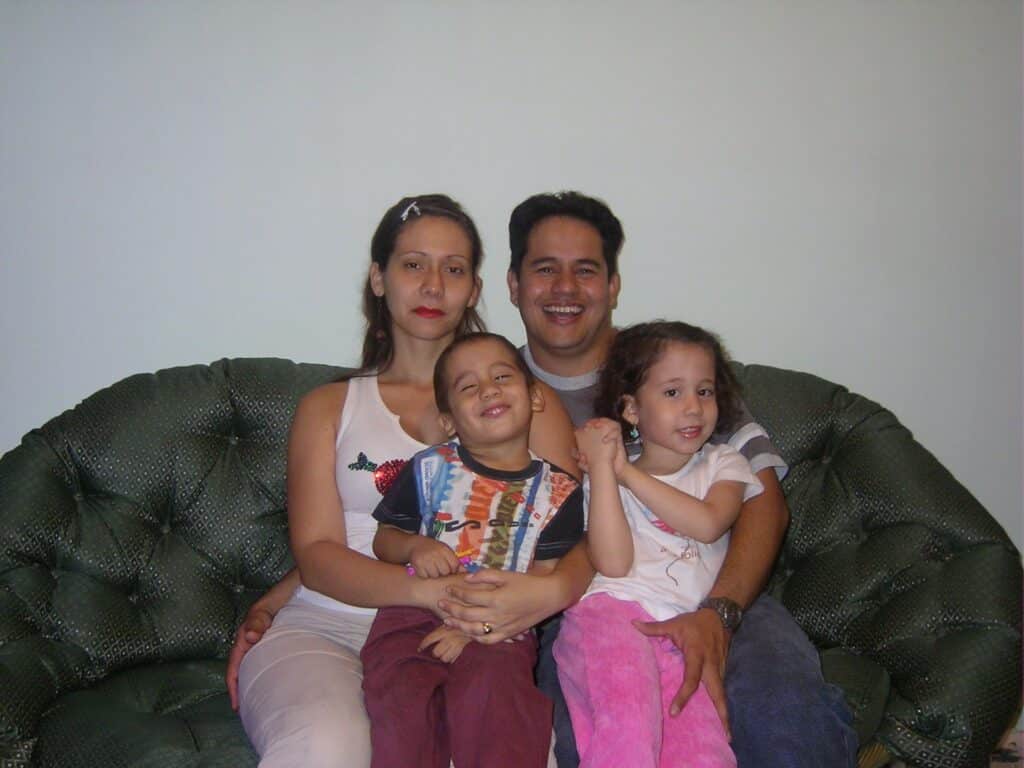 At this stage I got married and had, together with my wife Krisna, two children: Daniela and Alessandro. who since then have become the fuel of my life and with whom I enjoy every second of my life.
Ferretería EPA: My Natural Evolution as a Mentor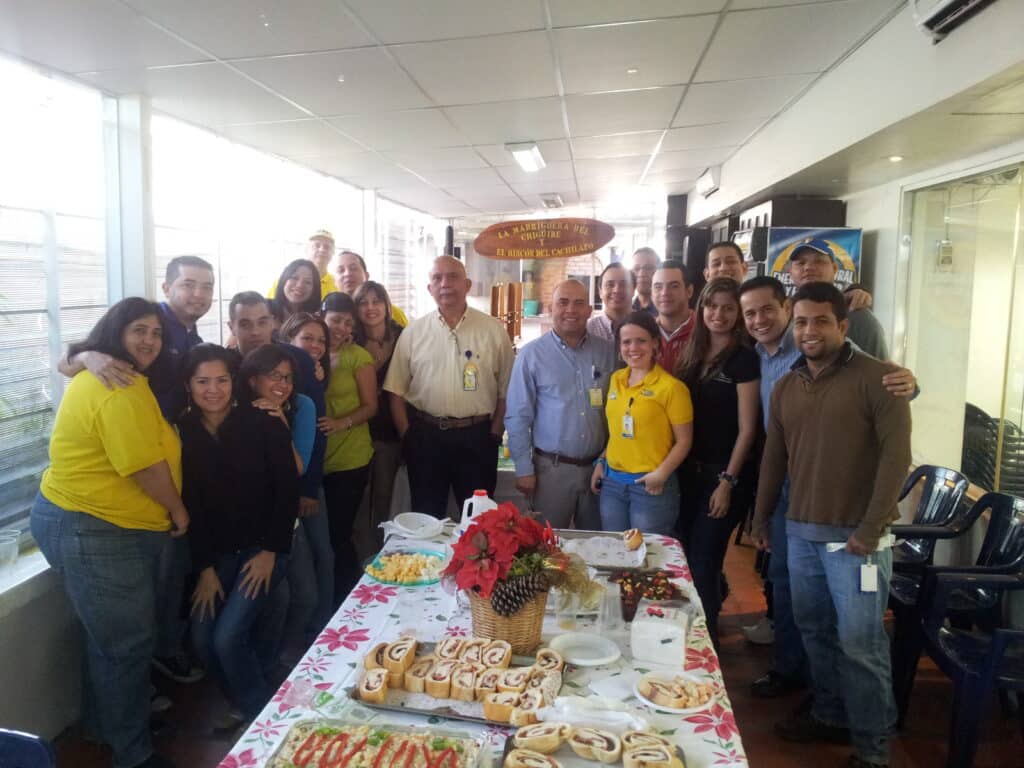 I then went on to work at the EPA hardware chain where I started as a communications analyst, worked my way up to head of communications, and then (by way of training as a manager) to head of support. Here I was able to acquire knowledge and develop skills in strategic planning, management coaching, leadership.
Here, without realizing it, more than a leader, I began to be a mentor. Naturally and without any egoism, I shared my experience with the new breed of engineers who worked with me and who are now my close friends.
Second migration: Ecuador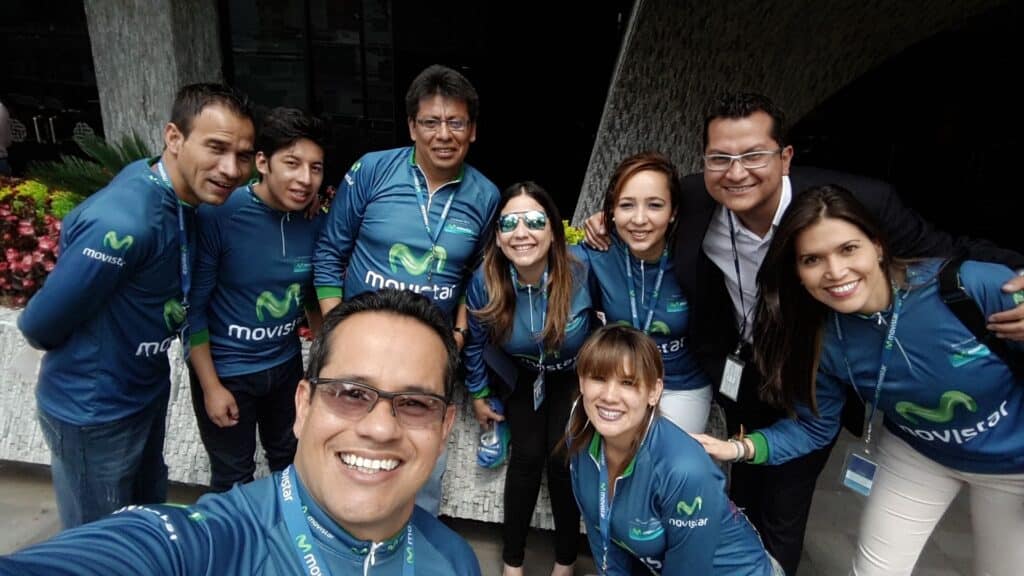 Looking for security and a better future for my wife and children, in 2014 we made the decision to emigrate to Ecuador.
We started from scratch and at the same time my transition from employee to entrepreneur happened. I was a consultant and manager of a distributor of network and telecommunications materials and equipment.
This stage was my first foray into the world of product sales, international trade, imports and logistics.
In the strategic field, I assumed the canvas methodologies for generating business models and value proposals.
Later, I understood the importance of business diversification by venturing into the sale of services as a Movistar distributor for the small and medium-sized business segment, where I learned how to manage sales teams.
The entrepreneurship of my life: Asiri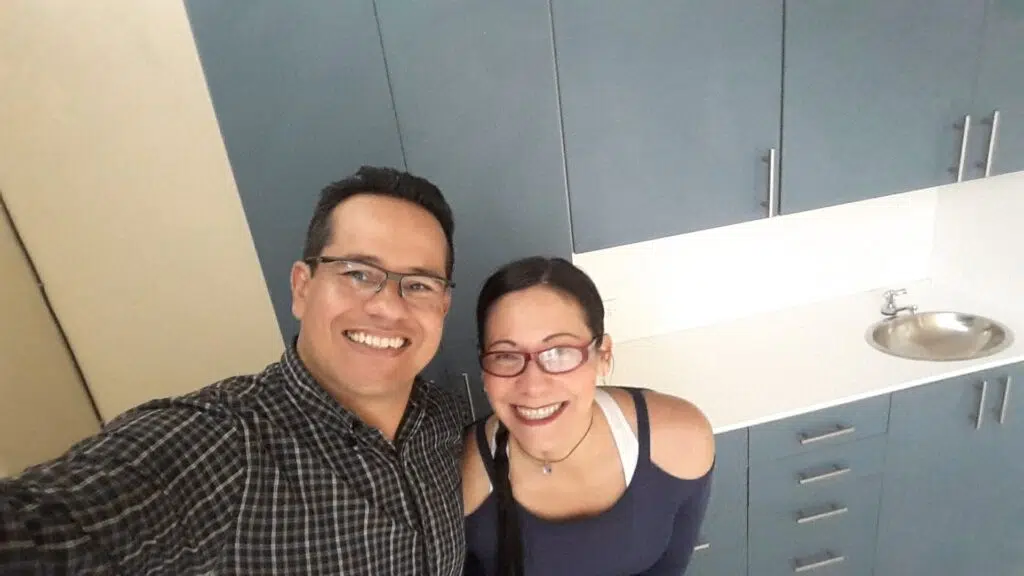 During this period, my wife, Krisna, was able to validate her dentistry degree in Ecuador and began the most complex enterprise I have ever managed: the Asiri Dental Care Center, which was the continuation of our dental enterprise in Venezuela.
It is super complex to start a dental venture in a country where you don't know anyone and in a business where the most natural way of marketing is word of mouth.
For this, I specialized in Digital Marketing including social networks and SEO. Understanding how important it is for businesses to have their website optimized and always current.
And ultimately I specialized in dental marketing and health services.
I'm still an engineer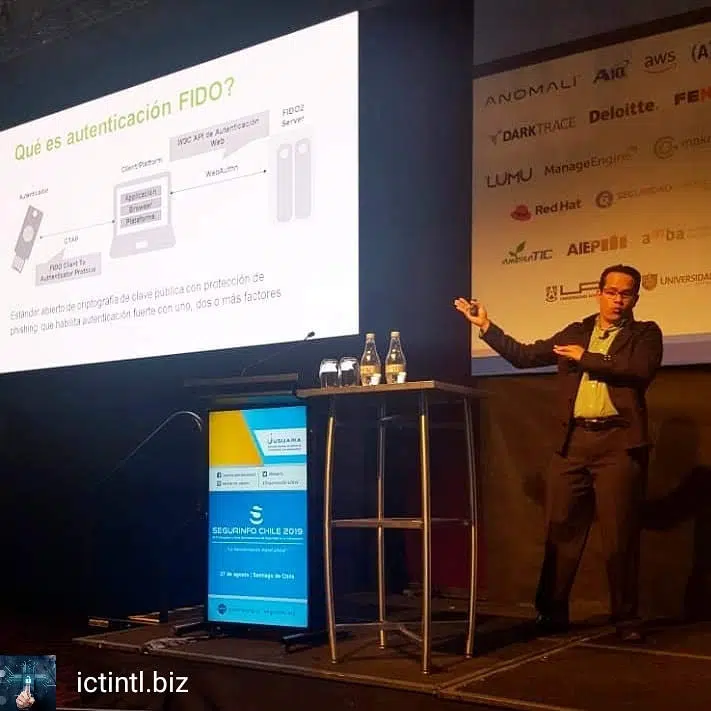 Not satisfied with being the Director of Marketing Strategies of the Asiri Dental Center, and because I am passionate about learning and always being at the forefront, I continue to develop myself in the technical field of my formal profession but this time in the field of Cybersecurity, hand in hand of the ICT Group of which I am Principal Solutions Engineer and the Duo, Yubico and Telesign brands.
Genuimentor: My project as a genuine mentor
Since 2019 I have had opportunities to mentor Coaches, Dentists and Fitness Instructors. And I realized that giving back what I received is something that satisfies me and that it goes in line with my passion to help others.
This is how I got here… to Genuimentor, my project where I help entrepreneurs by sharing all my experience and good practices that I have tried.
But not only successful experience, I also place a lot of emphasis on the experience I got from my failures, which is where you suffer the most but also learn the most.
I invite you to join me on this adventure!!!!